Content management systems
Manage your website's content whenever you need to with our easy content management system.
We created fully content-managed websites to give you complete control.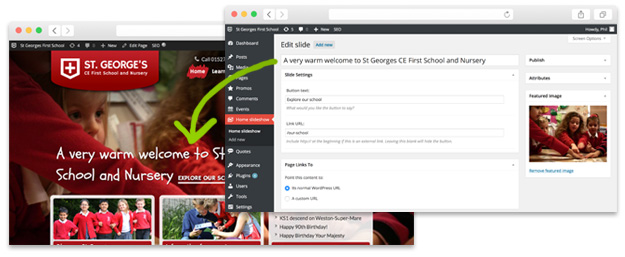 We don't allow the content management system to hold back the design of your website. You'll have the flexibility to add new pages using a variety of hand-crafted templates.
Change text and images on each page, even change navigation menus and the sites hierachy!
Want to work together?
Let's talk about your requirements.
Get in touch